BOB & MARTHA FOWLER
In January, 1984, Bob began as a student in the CEF class at Wake Christian Academy.  After graduation from Word of Life Bible Institute, he began as a full-time staff worker in September of 1987.  He attended the CEF Leadership Training Institute in the winter of 1988.  Martha began as a summer missionary during the summer of 1986.  She attended the CEF Leadership Training Institute in the fall of 1990.  Bob and Martha were married in March of 1991.  Bob and Martha have served as Directors of the Greater Raleigh Area CEF program since January of 1992. Bob and Martha started the mega children's outreach called "Children's Good News Spectacular" in Raleigh in 2004. This ministry has grown to multiple locations across North Carolina, and now is held in multiple states, reaching tens of thousands of children each year.  In 2015 Bob added to his responsibility the position of State Director.  Bob and Martha have two sons, Daniel and Jacob.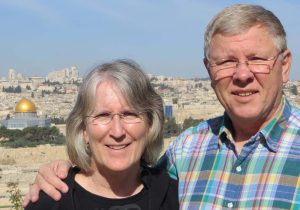 ROGER &

LORRAINE

CAMERON
In 2015 Roger came onboard in a volunteer position after retirement after teaching and joined CEF of NC as the Assistant to the State Director to assist the State Director by taking the administrative duties thus freeing the State Director to be free to minister to the CEF Staff and Chapters. Roger is married to Lorraine who grew up working with CEF and has served as a summer missionary with CEF in Spain while attending Columbia Bible College. Roger served 5 years in the US Army Security Agency and 18 years in the US Navy retiring in 1993. In that year Roger went to work for IBM and then Lenovo where he was responsible for developing training for new computer and software products training engineers and call center instructors world-wide. After IBM and Lenovo Roger taught computer and financial courses at college for a few years before Bob Fowler requesting Roger join CEF. Roger attended the following colleges, Baptist Bible College (Springfield, MO), Shenandoah Bible College (Virginia Beach, VA), Regent University (Virginia Beach, VA), and graduated with a BS, and at Liberty University (Lynchburg, VA). Roger received his Certificate of License to the Gospel Ministry from Anchor Baptist while serving in the US Navy in Norfolk, VA in 1981.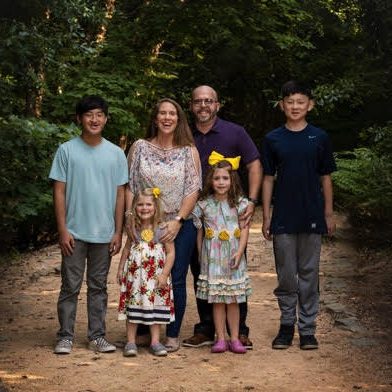 RENEE & ALAN WIMBISH
Renee put her faith and trust in Jesus Christ at the age of 4. She is a Raleigh native and has grown up in CEF. In fact, she is one of the very first Junior Summer Missionaries with our CYIA Program. In Summer of 2023, God called Renee to the NC State office, where she began as the Administrative Assistant. Renee currently serves as the NC Assistant State Director. Renee ha served with CEF on and off since she was 10, and the family has served both in North Carolina and New Mexico since 2012. Alan and Renee have been married since 1996 and have four children, Shawn (15), Samuel (14), Savannah (9), and Shelby (7). She is excited to see what God will continue to do in the NC area through CEF.